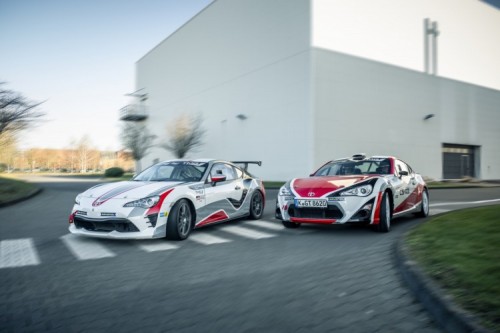 Eight participants from five different nations (Germany, Great Britain, Hungary, Slovenia and Switzerland), including reigning champion Hermann Gassner Jr and representing a wide range of customer motorsport disciplines, have already pre-registered for the Trophy, with more entrants expected in the coming weeks.
During the assessment period, from 1 March until 30 November, drivers can compete in any race or rally across Europe in their GT86 CS-Cup or CS-V3 racer or CS-R3 rally car, submit their results and score points. At the end of the season, the 10 best results of each competitor will be added to reach the final result of the Trophy.
The points available on individual events varies according to the length and number of competitors entered. In order make participation for drivers and teams as easy as possible, TMG does not charge an entry fee and there are no specific technical requirements for the Trophy participants. Instead, all registered Trophy drivers benefit from discounts on spare parts.
After a successful race or rally season, the top five GT86 drivers will be rewarded with prize money; €30,000 will go to the winner of the 2019 TOYOTA GAZOO Racing Trophy, €20,000 to the second-placed driver, €15,000 for third place, €10,000 for fourth and €5,000 for fifth. On top of this, Toyota Deutschland GmbH has offered to reward the best-placed TMG GT86 driver on every round of the VLN, RCN and German Rally Championship (DRM) with €1,000 each.
Florian von Hasselbach, Senior Engineer Customer Motorsport: "We are happy to announce that Toyota Motorsport GmbH will continue its customer motorsport support in 2019. The positive feedback we received after the inaugural TOYOTA GAZOO Racing Trophy season was a confirmation to us that the concept of the Trophy works. Over the winter, we have slightly adjusted the distribution of prize money and points structure in order to enhance competition and ensure a level playing field among the participants. Now we hope for another successful and exciting season. Together with our partners Ravenol, PFC and IKmedia we want to pave the way for a successful future of the TOYOTA GAZOO Racing Trophy."