Since 1978, Esan Akü has been one of the most important players in the battery sector. Can you give information about the establishment of the company, its development up to the present, its activities?
Esan Akü is a family business founded in 1978 by my father and uncle. For the last 20 years since my father's retirement, we continue on our way under the leadership of my brother Atilla Birmiş. I have been active in this team for the last 6-7 years. I am interested in topics such as marketing, human resources, customer relations, brands, fairs. Our company is one of the largest domestic capital of our country. We have been serving our country for 41 years and trying to represent our country in the best way. We aim to become a world brand. We put our customers in the center and make great investments in technology. That's what makes us stand out. Being a battery company that manufactures with advanced technology is the most important feature of our company. We currently have more than 50 export countries and this number is increasing day by day. In fact, 75-80 percent of our company is working mainly export. Our largest markets are in Africa and the Middle East. We want to grow and grow in the European and South American markets.
You are operating under different brands under Esan Akü. What is your prominent brand and product?
We have a product range ranging from 35 to 225 amps. We also launched our tuktuk battery group, which we produced for the Far East, Middle East and Africa market, this year.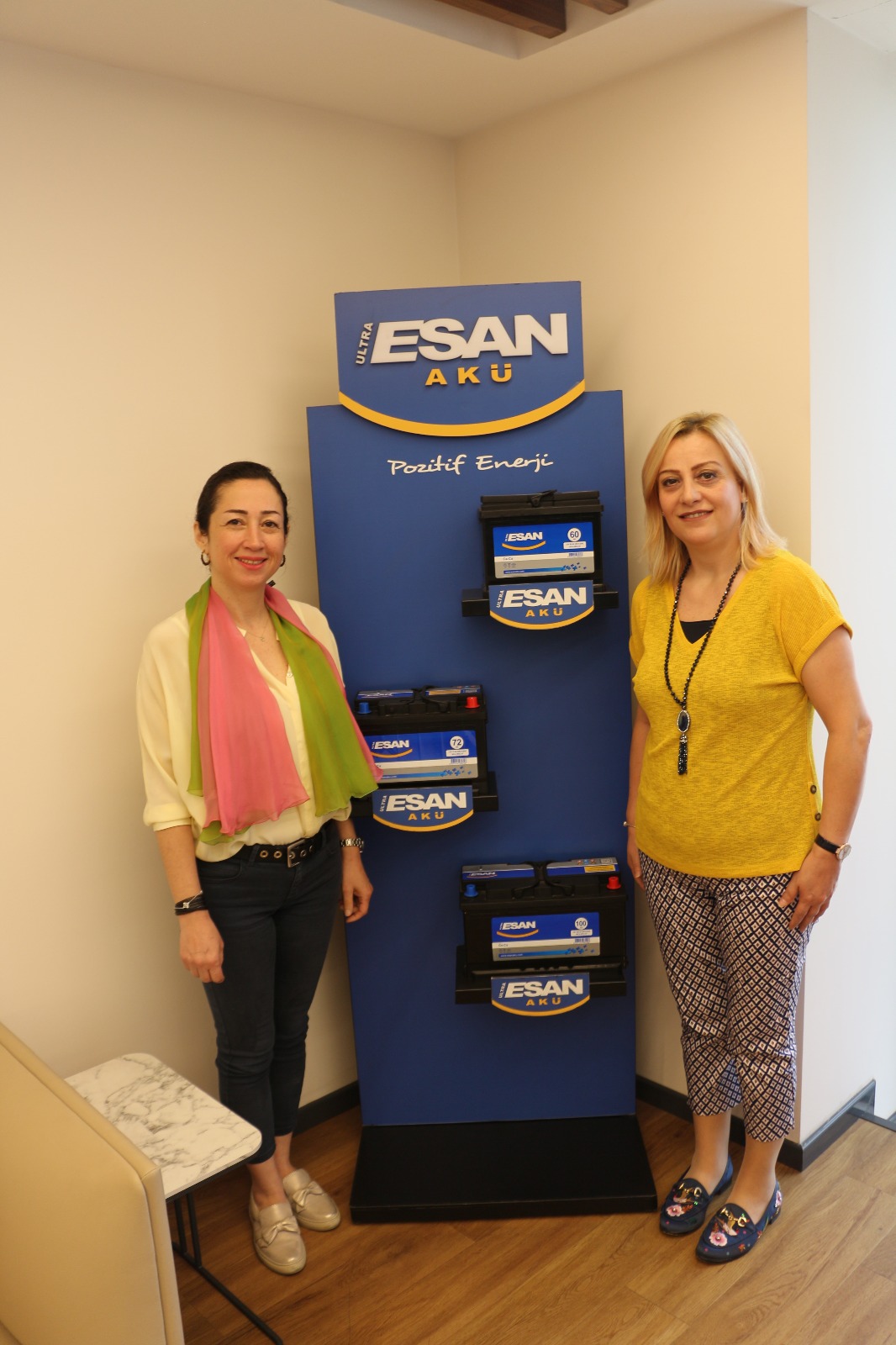 Could you evaluate the overall battery market in Turkey? If you compare, what are the differences between Turkey and competitors in the world?
The distinction between the world and our country starts with the electric vehicles. Switching to the electric vehicle due to supply and demand factors is not as easy as it seems. This situation gained some momentum abroad, but I think we need a little more time for our country. We are already preparing for the future. Due to the global and economic woes, we are experiencing some difficulties in both domestic and foreign markets. However, companies with maneuverability can manage to break away from these situations with the least damage. Despite all these factors, we went further condensation on our customers. Their demands and expectations are very important for our company. We believe that we will overcome these problems. We communicate more closely with our customers from this belief. We are a big family. In addition to these difficulties, we focused on export. We believe that exports are a way out for both our company and our country. Efforts continue to reduce costs by making efficient production.