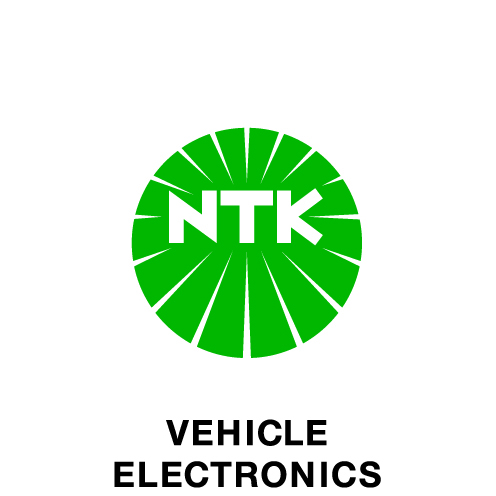 The dynamic new ngkntk.com site, which went live just in time for Automechanika Frankfurt, is echoing the fair's theme "Brands of Choice". The site offers visitors a simpler structure, clear visuals, multi-platform formatting, easy-access product data and a host of opportunities to watch, read and share engaging lifestyle content.
With consistency and customer convenience in mind, the strongly branded new site connects the content of every NGK SPARK PLUG EUROPE regional website for the first time, ensuring a consistent look and feel wherever visitors log on. There is also no need for customers to search for their desired regional site. Built-in geolocation capabilities mean that users with this feature switched on will be taken to their local site and language automatically, based on their location – or if preferred, they can easily move to another region's website at the click of a mouse.
Other user-friendly enhancements include a more easily-navigated, intuitive sitemap with fewer levels and clearer topics. Copy is clear, concise and inviting for all audiences to read, whilst technical information has been rewritten and placed in dedicated sections. Additionally, the complete spectrum of technical information, training videos and interactive learning modules has been collated within TekniWiki, an on-line technical platform for the NGK SPARK PLUG EMEA region, which can be easily accessed by garages and workshops.
For those seeking product references, the company's essential "Part Finder" feature has had a facelift; available directly from the main menu, and with products found in fewer clicks, for faster identification. "Part Finder" is also accessible from all devices for the first time.
As a further benefit to anyone accessing the site on the move, display optimisation for different devices has been taken to the highest possible level. Not only is the site responsive to different screen sizes – including mobiles and tablets – but its design adjusts according to the screen size on which it is being viewed. In addition, the site is specifically adapted for touch screen technology, incorporating extra features for touch screen users that reduce scrolling time and increase functionality.
The addition of motorsports and lifestyle content, teaser videos and high impact photography on the site ensure there is plenty to attract, interest and engage.
Social Media integration was another key objective of the relaunch, confirms David Loy, Marketing Director Aftermarket EMEA at NGK SPARK PLUG EUROPE: "We are thrilled with how easy this new site makes it for customers and friends to engage across the main social media platforms. We have a huge NGK and NTK Social Media following, and we really wanted to add value to their user experience. For example, as well as integrating Facebook, YouTube and LinkedIn on the site we have created a 'Fan Zone' containing fresh, regularly updated content. There is a great new blog page featuring posts you won't find anywhere else, such as racing driver interviews, behind-the-scenes innovation insights and special event reports. Added to our regular press releases, videos and of course product and technical data, we expect people will come back to this website again and again."
The NGK SPARK PLUG EUROPE website can be visited at www.ngkntk.com and is initially launched in German, English, French, Bulgarian, Croatian, Greek, Italian, Polish, Portuguese, Romanian, Russian, Spanish and Turkish.