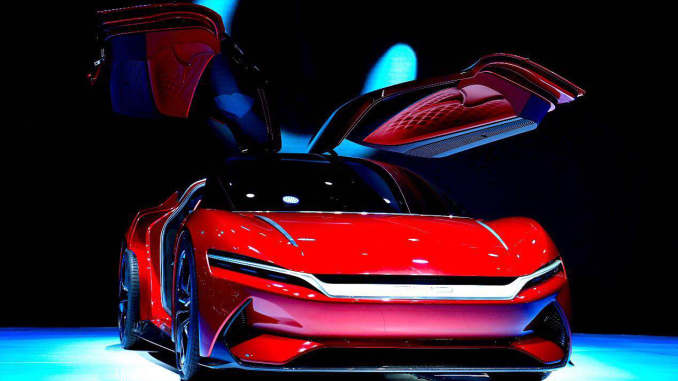 "Today, China's new energy vehicles have entered the 'fast lane,' ushering in an even larger market outbreak," Wang Chuanfu, Chairman and President of BYD, said during a press conference at the event. "Presently, we stand at the intersection of old and new kinetic energy conversion for mobility, but also a new starting point for high-quality development."
The Song Pro SUV was the star of the show, due in large part to showcasing BYD's latest design improvements. Featuring a large five-seater space, the Song Pro was designed with a smoother and quieter ride in mind, as well as low wind drag and efficient energy consumption.
BYD's concept car, the E-SEED GT, was designed by an all-star team consisting of Wolfgang Egger, BYD Global Design Director, JuanMa Lopez, BYD Global Exterior Design Director and Michele Jauch-Paganetti, BYD Global Interior Design Director. The design of the vehicle is meant to emulate a Chinese dragon, a style also featuring in the Song Pro SUV.
The international design team behind the E-SEED GT also influenced the newest BYD e Series models. The e Series, along with the s2 smart SUV, is designed to charge for 60 miles of driving distance in under 15 minutes.
The new models all reaffirm BYD's commitment to electrification, which Wang said will drive the company into the future.